LXN III: the ultimate coil laser cutting machine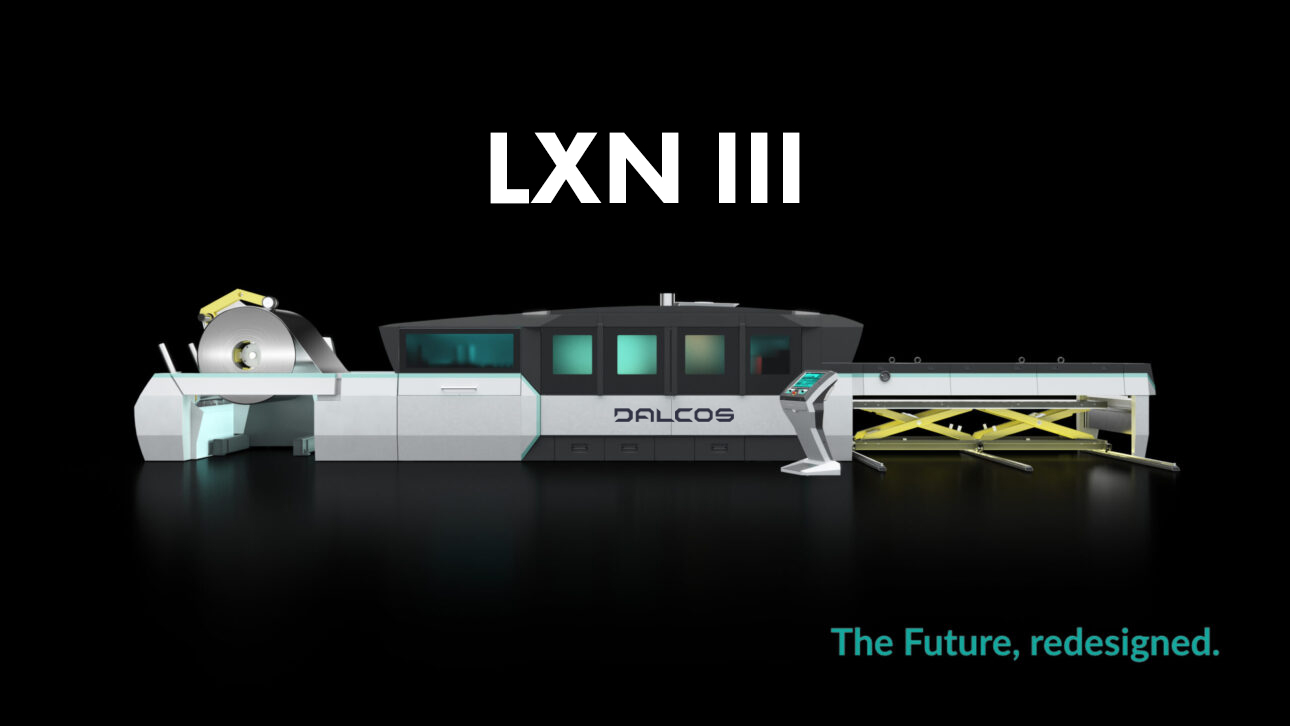 After one full year of prototyping and tests, we are proud to present to our public the new Dalcos LXN III.!
This extraordinary piece of Technology incorporates all the Dalcos' experience in coil processing, laser cutting and efficient sheet metal processing taking your performance to a completely new level.
DALLAN LXN Revolution: New levels of EFFICIENCY
Did you know that, if you work with traditional sheet metal laser cutting, this probably means you're wasting more than 20% of your raw material?
If you've also been adversely impacted by material cost increases in 2020 and 2021, this is the opportunity, for you, to acquire a strategic asset that will give you enormous advantages over your competition: thanks to a built-in vision system, the revolutionary LXN coil-fed laser cutting system lets you process material right up to the edges, optimizing material use up to almost 100%!
Every detail RE-ENGINEERED
Our engineers have redesigned the LXN down to the smallest detail: the new solutions adopted range from the lighting of the vision system, which further increases its accuracy, to the support system that allows easy cleaning and replacement of the bars.
All these solutions are patented, thing that represents for you an incredible competitive advantage!
AUTOMATION: expanding your productivity, without the need to hire new operators
How about a simple system that allows unattended processing? LXN is undoubtedly the solution! You can be sure of the quality of your products thanks to its vision system that allows you to load and process large quantities of raw material, while the pick and place unloading or stacking systems allow to processing without the need for personnel directly dedicated to this machine!
100% Lean Production
Do you need to produce a prototype or test a new material?
No problem: LXN is the only machine on the market that allows you to choose between coil-fed processing (for small, medium and large batches, where you save enormously on material) and sheet-fed processing, for example if you need to change the type of material frequently.
Breathtaking new design and a revolutionary project
Inspired by Italian Luxury Sportscars, the new design of the Dalcos LXN is itself something of a revolution: it reflects the production speed of the line and the many innovations that are included in the new LXN, such as the patented extraction system and the new vision system, rendered even more precise and reliable.
To see the new Dalcos LXN in action, contact our specialists here or sign up for our dedicated Masterclasses!