Laser cutting systems combined with independent machines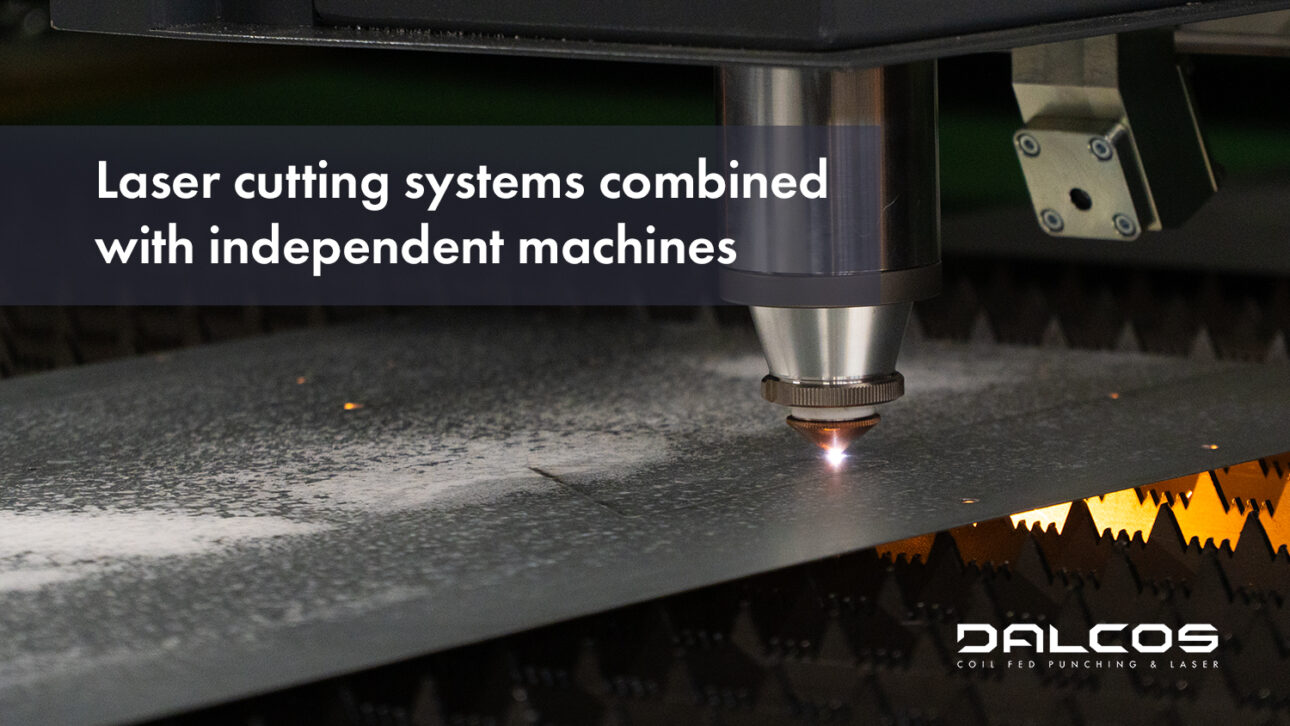 Sometimes it seemed as though companies that wished to solve a problem related to productivity or efficiency had to put flexibility to one side.
The introduction of lasers solved this dilemma on coil-fed punching machines, introducing excellent levels of flexibility to a process that was already very efficient and increasing the productivity of the system, compared to mere coil-fed punching, and even more compared to sheet-fed punching.
For large volumes, companies that processed sheet metal using a sheet-fed system turned to embossing and roll forming lines to increase productivity, but complained that they had to endure a loss of flexibility for the time needed to change over the set of rollers.
Other times, companies that produced brackets and accessories from sheet metal would abandon sheets and turn to coil-fed embossing lines, which were very productive, but required a different die for each product.
The set-up times for product changeovers ended up reducing productivity for small batches.
Antonio Zambelli is the owner of FEMI-CZ SpA, a wonderful company based in Rovigo and a customer of ours for over twenty years, now part of a Joint Venture with a German group called Niedax. Founded in 1973, it began to grow in the 1980s, operating Dallan roll forming machines to produce profiles for cable systems and high-quality load-bearing structures.
This type of production also involves the production of a number of small sheet metal accessories and profiles with special holes are often required, given that the company is a leader in the supply of custom cable holder systems, based on specific customer requests.
Their production lines included perforating presses with progressive dies, but the technology of dedicated dies didn't permit much flexibility.
They therefore decided to invest in one of our simultaneous Coil To Combo punching and laser cutting systems.
The system also includes a servo-electric parametric punching machine and (separated by a buffer or roller table) a laser cutting machine with vision system.
The solution, thanks to the integrated laser cutting vision system, made it possible to complete the cutting of pre-punched panels while the punching machine continued operating upstream.
As we've already seen, parametric coil-fed punching already takes place very quickly, eliminating the time required to trim pieces, as well as loading and unloading times.
The laser adds the same flexibility as a sheet system and, by performing laser cutting while the machine is operating, the line is always hugely more productive than any traditional system.
Together with FEMI-CZ, we added another element of flexibility: a certain number of products did not actually need laser cutting, meaning that the final module would remain unused.
Therefore, we added an unloading system between the punching machine and the laser, so that the punching machine and the laser might be used independently: the punching machine processes the coil and the products which are punched and cut to size are stacked immediately after the punching machine.
Loading individual metal sheets on the infeed roller conveyor means the laser cutting machine can be used at the same time.
Indeed, our laser cutting machine with vision system is still the only one that allows the use of both coil- and sheet-fed solutions!
Below is an account by Antonio Zambelli, CEO of FEMI-CZ:
"We've been working with Dallan, both the company and the family, for over twenty years and I'm certain we'll carry on doing so and it will continue to be very rewarding. The time invested in launching the new combined CXN line is now producing great results for our company in terms of flexibility and savings under various aspects. FEMI-CZ is a company that, as well as an important quota of standard production, also has an equally significant quota of custom production, which has to be "invented" and organized each and every day, keeping under control both times and costs. The answer we found to both our standard and custom needs was this Dallan combined machine, which, having been conceived as "two machines in one", further increases its use, thereby optimizing the investment."
Antonio Zambelli
Using the link below, you can see the combined system with the independent modules in operation: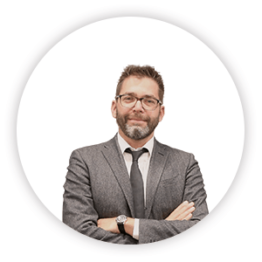 Andrea Dallan
CEO – Dallan Spa