Punching machines for sheet metal coil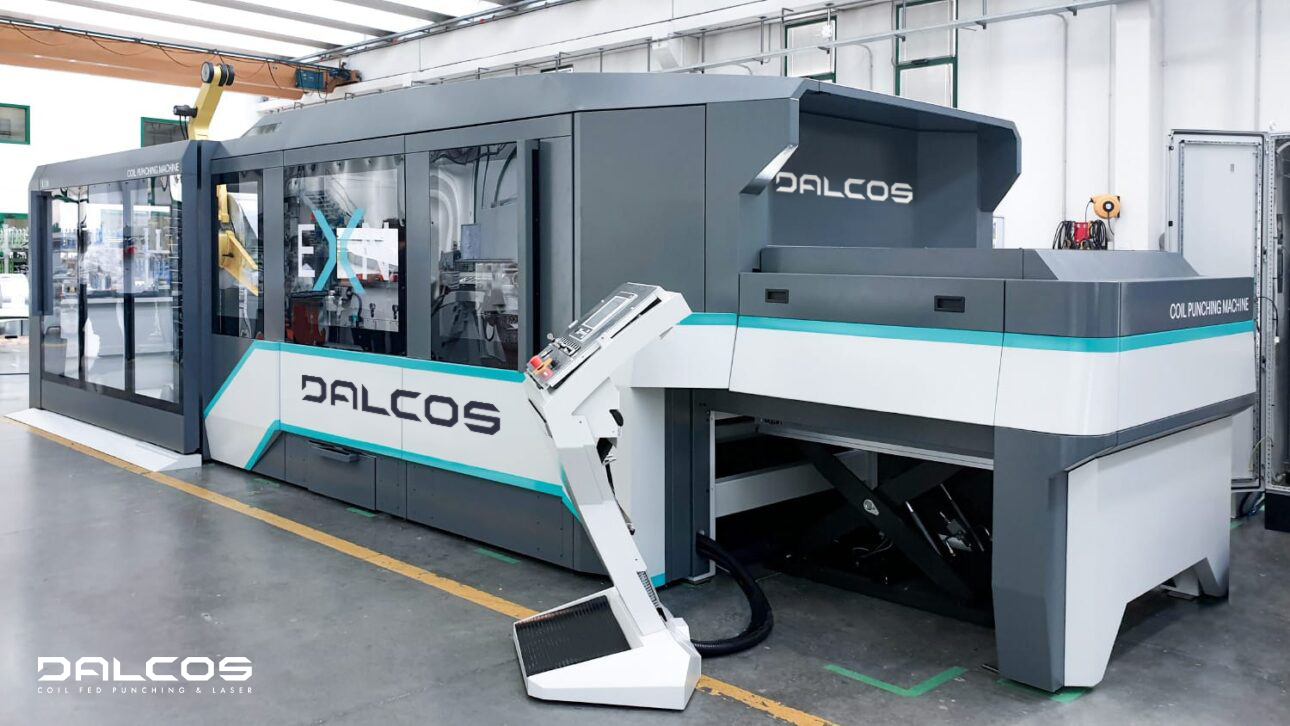 Punching machines are widely used for creating holes, notches and embossed features on sheet metal.
Traditionally, punching machines work from metal sheets that move in the X and Y direction underneath the punches.
Today, punching machines work from coil as well: in this way it is possible to optimize the use of the raw materials close to 100%; very important in periods of high fluctuation of steel and aluminum prices.
CNC punching is one of the traditional technologies for sheet metal fabrication: alongside with plasma cutting and laser cutting, it allows the production of different products with the same machine, just by changing the programming.
Today, punching machines for sheet metal and for coil are also available in the combined version "punching + laser".
The punching machine in operation can produce a wide variety of metal parts: metal furniture, lighting, steel doors, racking systems, steel framing profiles, air ducts, HVAC machines and many more.
Punching machines produce the parts flat, therefore they are ready for the bending operations that usually complete the production cycle.
The punches that are used are standard punching tools: they are produced by international companies such as Wilson Tool, Pass and Mate and they are known as "Thick Turret Tools".
Dallan manufactures and sells a wide range of punching machines and is specialized in machines for sheet metal coil.
These are modern, innovative, and lean CNC machines that ensure a high level of performance, speed, efficiency, and high-quality parts output.
These coil punching machines are also known as punching lines.
The program includes both hydraulic punching machines and fully servo electric, steel punching machines.
Dallan systems are available with different layouts for punching tools, optional bending tools, in-line presses brake, and integrated threading units.
In line coil-fed production maximizes the productivity, drastically reduces setup times, and allows to exploit the material in coil at 100%.
Coil punching machines are especially good for long products, where standard sheet-fed punching machines have huge problems.
The machines can be integrated with smart automations for a fully automatic production cycle.
If you want to discover more about our punching machines, click HERE or contact using the button here below