Optimised raw material. Productivity and Flexibility, all in one.
Dalcos is the first company in the world to combine the productivity of the EXN electric punching system with the flexibility of LXN in-line laser processing, doubling productivity thanks to a special configuration using independent modules.
The Dalcos ELXN combined line processes coils from 200 up to 1000mm in width: its set-up includes a 6 ton decoiler, a straightener, the Dalcos EXN electric coil-fed punching machine and the LXN 1000 laser cutting system.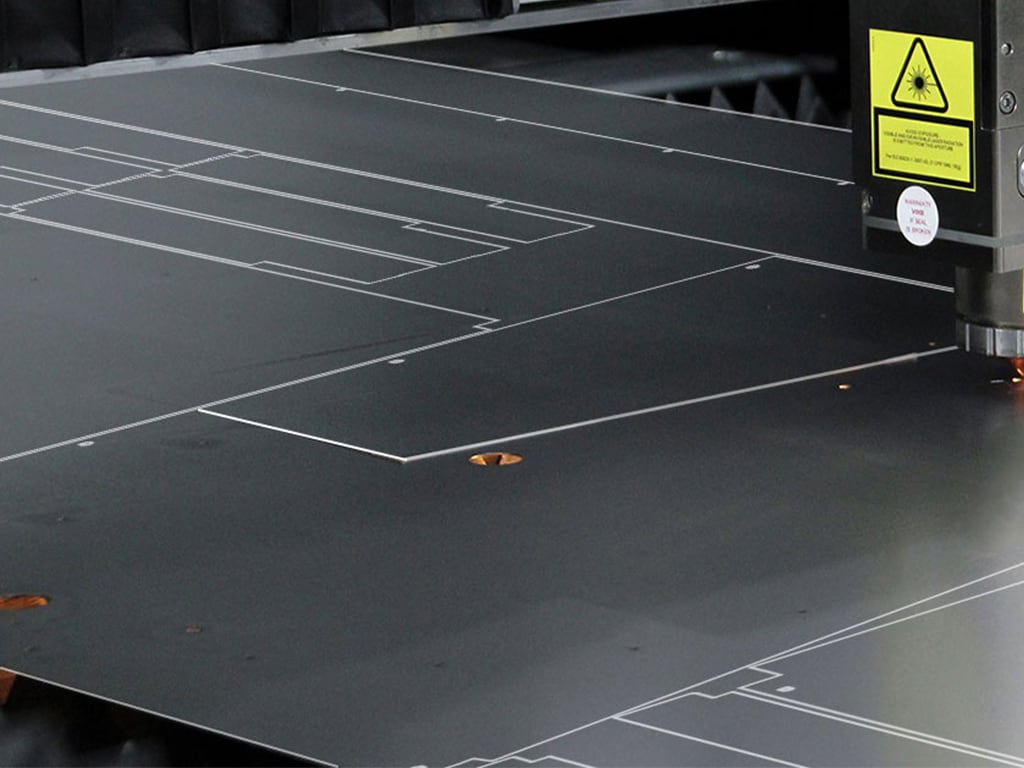 LEAN PRINCIPLE.
Lean production and material optimization.
A big advantage of coil-fed manufacturing is up to 100% material optimization by using materials of the same width as the final product, basically eliminating the skeleton and work of separating the parts.
HIGHER PRODUCTIVITY
Compared to any traditional system.
Thanks to the separate punching and laser cutting area, the productivity of the CXN is two times higher than the main traditional sheet-fed combined punching and cutting systems.
In fact, the laser and the punching process two different portions of the sheet at the same time: thanks to the patented vision system, the LXN identifies the exact position of the holes previously made by the EXN punching machine and laser cutting is performed in relation to these holes.
In addition, the EXN punching machine operates up to 32 standard thick turret tools, with a 20 ton electrically actuated hammer that can operate indexing, drawing and multi-impression tools to further increase productivity.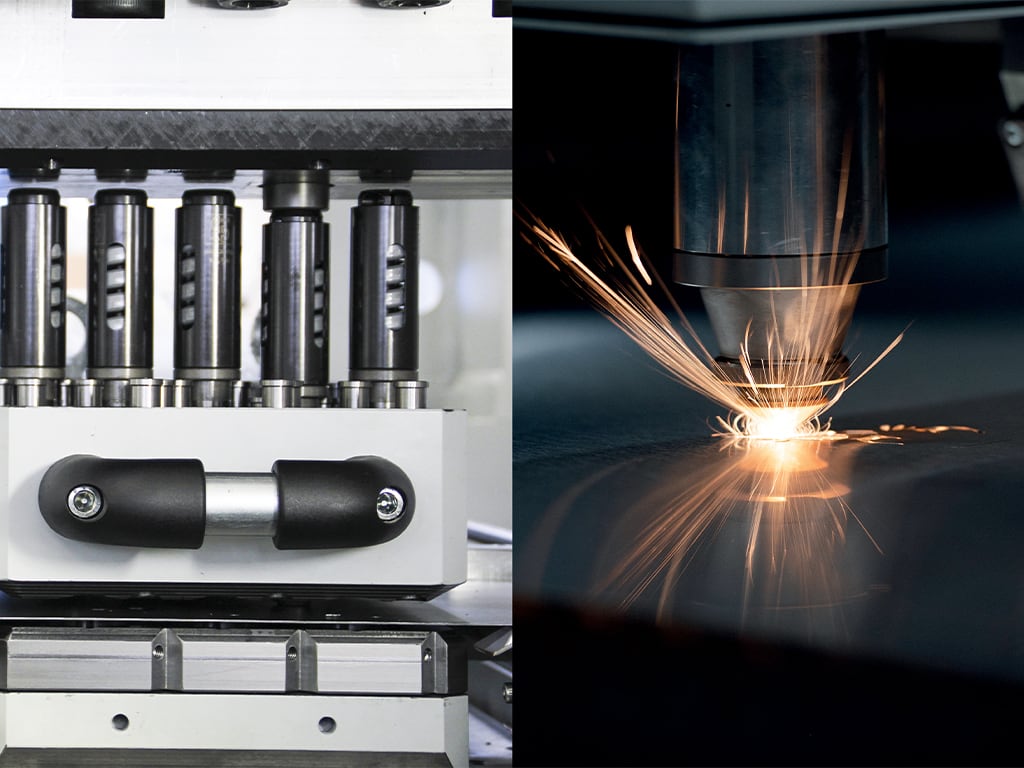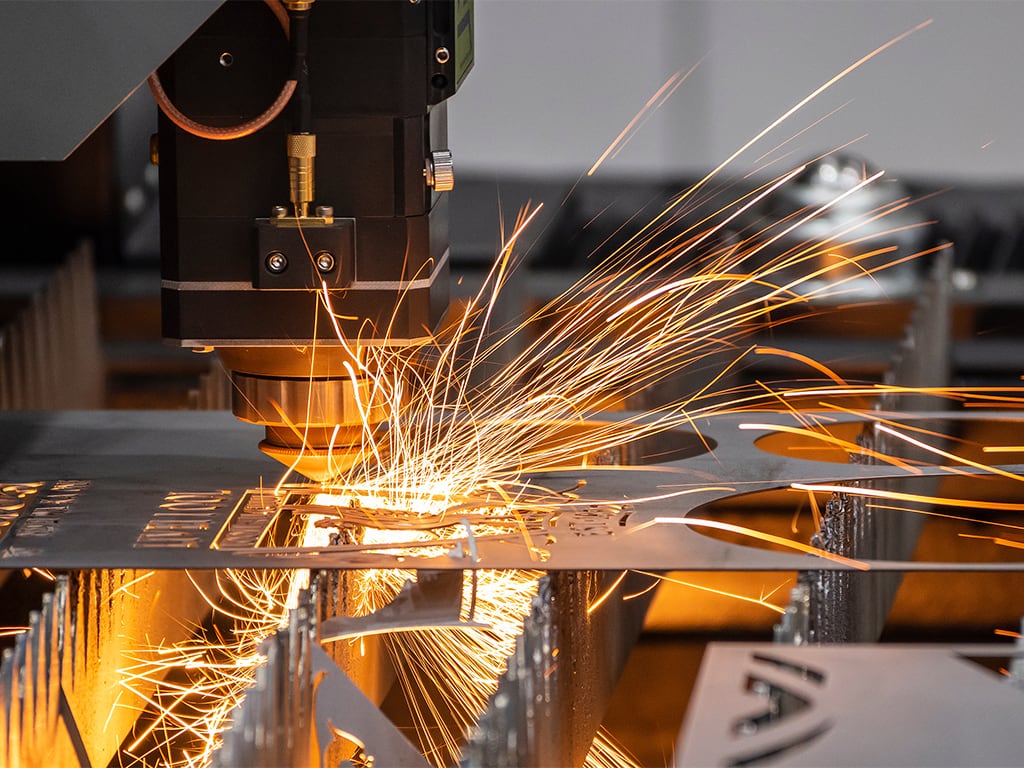 ABSOLUTE.
Flexibility and Power.
The LXN laser cutting area adds total flexibility to the process, making it possible to laser cut special shapes, notches and nest complex parts.
The EXN system also allows you to create
embossing and threads on the surface of the sheet.
Your production line: efficient and lean.
In the spirit of Lean Production, Dalcos ELXN keeps set-up time to a minimum while efficiency, productivity and flexibility are kept at the highest levels.
The system offers immediate operation and a very compact layout, considering the very high productivity and flexibility of the system.
The line consists of the modules described below:
Decoiler — Straightener — EXN punching machine — Roller conveyor — LXN independent laser cutter — Unloading system – Programming
Programming.
The Dalcos ELXN system is programmed using the SIGMANEST CNC program: it is, in all respects, similar to the programming system of any combined machine, where the operator chooses which punching and which nibbling processing to perform. At this point, the program automatically divides the processing between the two EXN and LXN units, in a transparent way for the operator.
Working with EXN and LXN separately.
With a little customisation of the layout, it is possible to have two EXN and LXN systems that can work together as a combination or even completely independently. In this case, the EXN works as a simple coil-fed punching machine, while the LXN can be sheet-fed for completely different products.