PXN: compact and easy-to-use systems.
Dalcos has been producing these extraordinary machines since 1988 and they've been appreciated since launch due to their compact structure, which is highly customisable and can be connected to Dallan roll forming lines.
PXNs have opened a new chapter of efficiency and flexibility in the history of sheet metal working systems. Take a look at the page with our customers' testimonies and you'll immediately realise that they consider PXN to be the at the centre of their competitive advantage!
The PXN is the most suitable system for narrow coils ranging from 20mm and up to 1500mm in width, which allows a compact layout to immediately deliver the main advantages provided by coil-fed punching: the enormous saving of material and the elimination of the cost of personnel!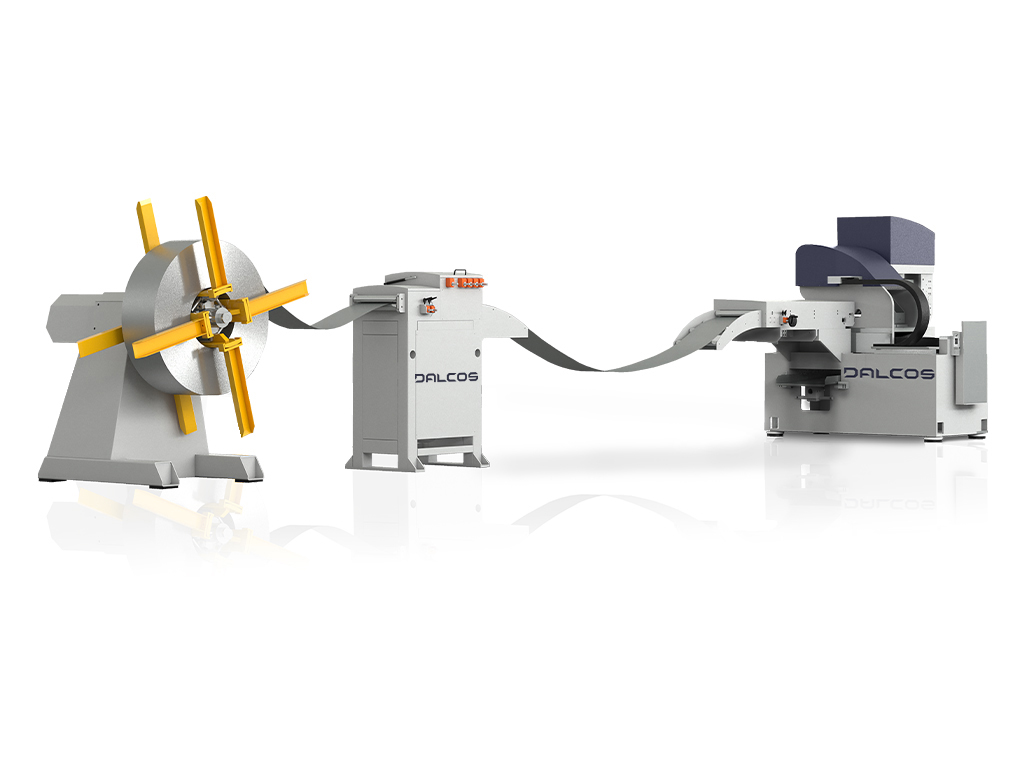 PXN 300.
The most compact automatic coil-fed punching system: simplicity and productivity.
Coil-fed punching for coils ranging from 20 to 300mm is quick and easy with DALCOS PXN 300, Dallan's most compact system.
It allows processing from 0.2 to 2mm in thickness, with coils up to 1000kg in weight. Ideal for lighting products, armoured and fire door frames, galvanised sheet products for ventilation with up to 100% material optimisation.
PXN 500.
Automatic, versatile coil-fed
punching system.
Filter frames, armoured doors, ventilation shutters, poultry equipment, lighting and all OEM products up to 500mm in width: DALCOS PXN 500 can be customised with in-line presses, roller and clamp feeders, unloading systems for automatic and continuous operation.
The solution for coils ranging from 0.3 to 2mm in thickness.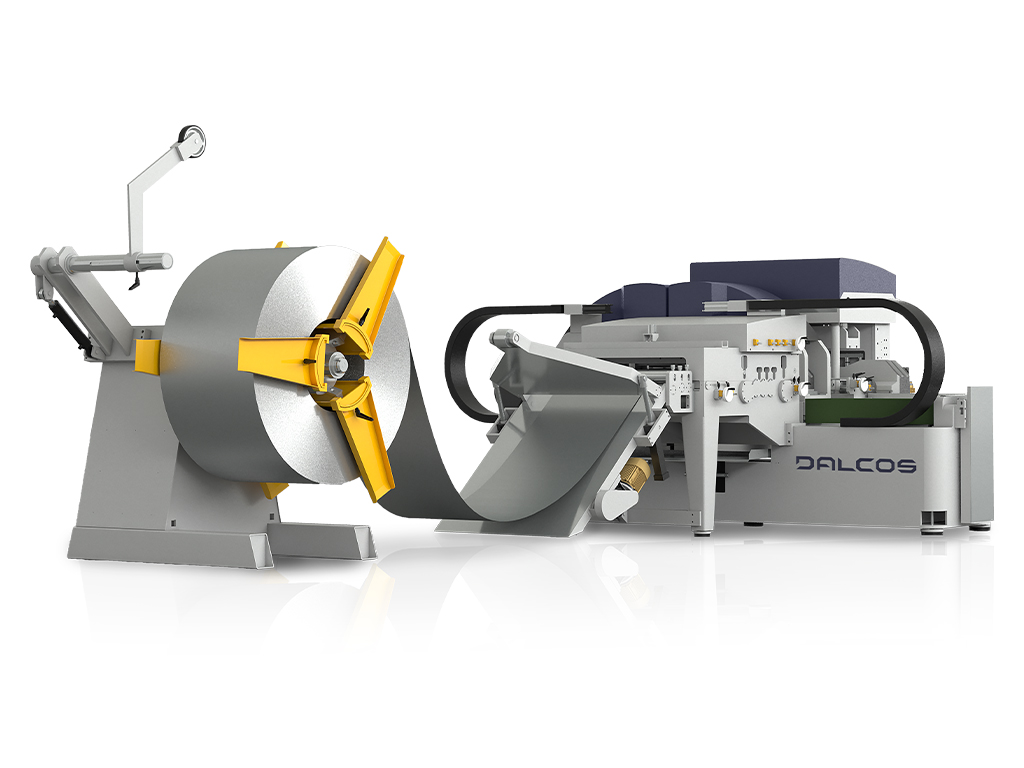 PXN 800.
Continuous punching for coils up to 800mm in width.
The compact solution for the effective production of suspended ceilings, façade panels, coverings, cabinets and electrical boxes, metal furniture and shelving directly from the coil with material savings of up to 15% compared to traditional sheet-fed systems.
In just 3×15 metres, DALCOS PXN 800 is the compact solution for the automatic production and stacking of punched panels, from 0.3 to 2mm in thickness and from 20 to 800mm in width.
PXN 1500.
Punching machine with symmetrical punching heads for coils up to 1500mm in width.
The solution for punching panels up to 1500mm in width, automatically and directly from the coil: DALCOS PXN 1500 can be equipped with decoilers up to 10000kg, straightener with 4+4 rollers, clamp feeder and automatic unloading systems.
It is the most versatile solution for wide panels and can also be used for narrow coils starting at 80mm.
Applications of PXN technology – hydraulic coil-fed punching
PXNs are used in many sectors of sheet metal working:
ARMOURED AND FIRE DOOR FRAMES
SECURITY DOORS
LIGHTING PRODUCTS
TINSMITHERY PRODUCTS
FRAMES FOR FILTERS
LARGE PANELS
SWITCH GEAR PANELS
AGRICULTURAL PRODUCTS
METAL FURNITURE
SHELVING
ELECTRICAL CABINETS
AIR TREATMENT PRODUCTS
POST OFFICE BOXES
ROAD SIGNS