If your production system uses sheet-fed punching machines,
you are wasting up to 20% of raw material.
Dalcos coil-fed punching systems allow you to save up to 20% in terms of material and benefit from much higher productivity since sheet loading and unloading times have been eliminated!
Furthermore, thanks to automatic parametric programming, you can forget about programming via DXF and traditional post-processing software, and instead program your product families, with their various lengths and widths, using simple Excel printouts!
If you already use a coil-fed system, but have a press and dies:
you are definitely overpaying for your press tools.
Dalcos' coil-fed punching system allows you to eliminate expensive shearing dies, as it uses commercially available tools for thick turret punching machines: no more expensive modifications when your customer requests a change to the product, you just need to reprogram the position of the hole and notching!
This gives you maximum flexibility and, moreover, using the same coil you can also create different products one after the other, with different lengths and punching without ever having to halt or retool the machine!
Dalcos is the definitive solution for your cutting department, for these 3 reasons:
Your material
100% optimised
Raw material is one of the main cost factors: most industrial products have shapes that can be traced back to rectangles: in this case, Dalcos punching machines allow you to save up to 20% of material in production and that immediately turns into positive cash flow for your company!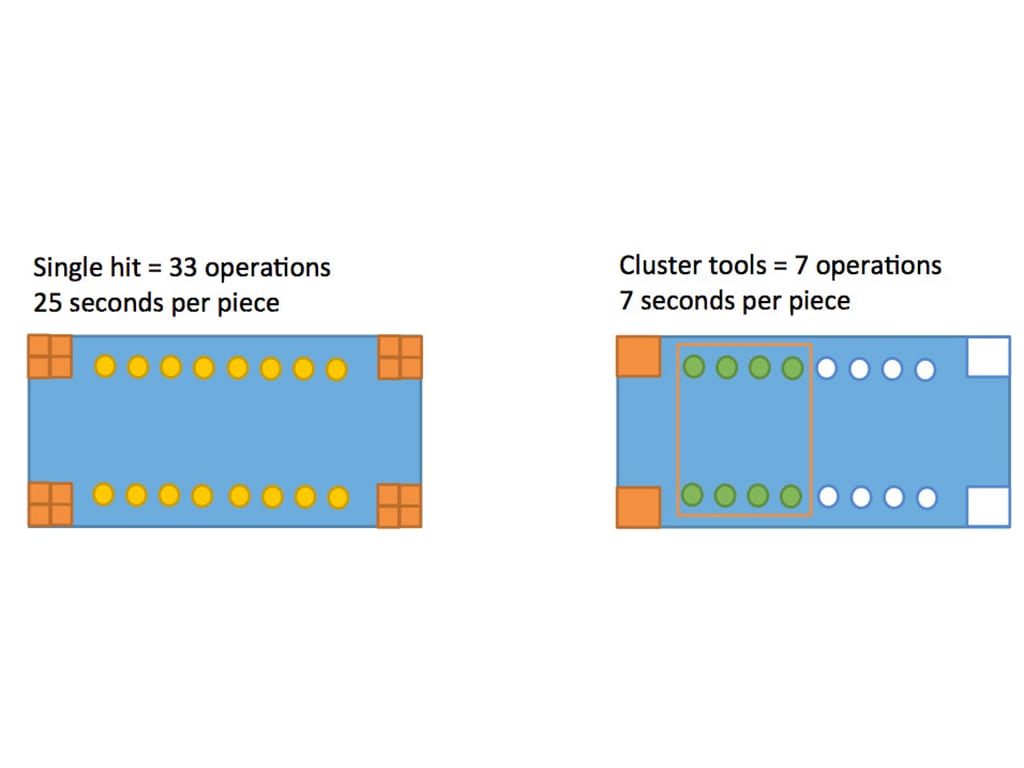 Maximum
productivity
The working continuity of coil-fed punching machines eliminates sheet loading and unloading downtime! Machine time equals production time in this case and the work cycle is measured in seconds, not minutes! Further, when it comes to in-line presses, the increase in productivity and profitability is astounding!
Full automation and
reduction of labour costs
The forbidden dream of working without personnel becomes within reach: indeed, Dalcos coil-fed machines are easy to use, do not require programming (thanks to the parametric system) and require assistance only when loading coils and unloading pallets: consequently, your operator can also work on several lines at the same time!
The most innovative punching systems.
Our goal is to help you achieve maximum efficiency and profitability in your cutting operations. In over 35 years of innovation, we have filed over 20 invention patents to protect our technologies and your competitive advantage.
Our unique technologies, such as vision systems, parametric punching and electric servo systems are simple and ingenious solutions, which will accompany
your cutting department into the future!
Efficient production with coil-fed punching.
Lean Manufacturing teaches us that the first step to building efficiency is eliminating waste: coil-fed production lines automatically and effortlessly introduce
many concepts of Lean Production: Just In Time production, automation, flexibility and the option of changing production without changing dies are just some
of the extraordinary results that will be introduced into your department, together with a Dalcos punching machine.
Fast production with the highest quality, now made easy.
The Dalcos team has always assimilated the working philosophy of the founder Sergio Dallan: the machines have to make the best product and be
extremely easy to use. To the extent that today's punching machines often don't even require a programmer! Find out how by contacting our engineers now.
The best technologies for coil-fed punching.
All Dalcos punching machines are designed to work with standard thick turret tools. This smart and cost-effective solution makes our machines even easier to use and configure, thanks to the high compatibility of components and the worldwide availability of tools.
The tooling configuration is available in different combinations and sizes, from type "A" (12.7mm) to type "F" (154mm). Here is a link for further information on our punching tool configurations.
Dalcos also develops a complete range of sheet feeders to ensure maximum performance in any production situation. Different solutions are available based on the characteristics of the material and the type of use. Learn more about Dalcos feeders.
Automatic production lines are increasingly in demand and for good reason: our catalogue offers intelligent automations to improve the productivity of punching systems, such as intelligent unloading benches and special unloading systems customised to your needs.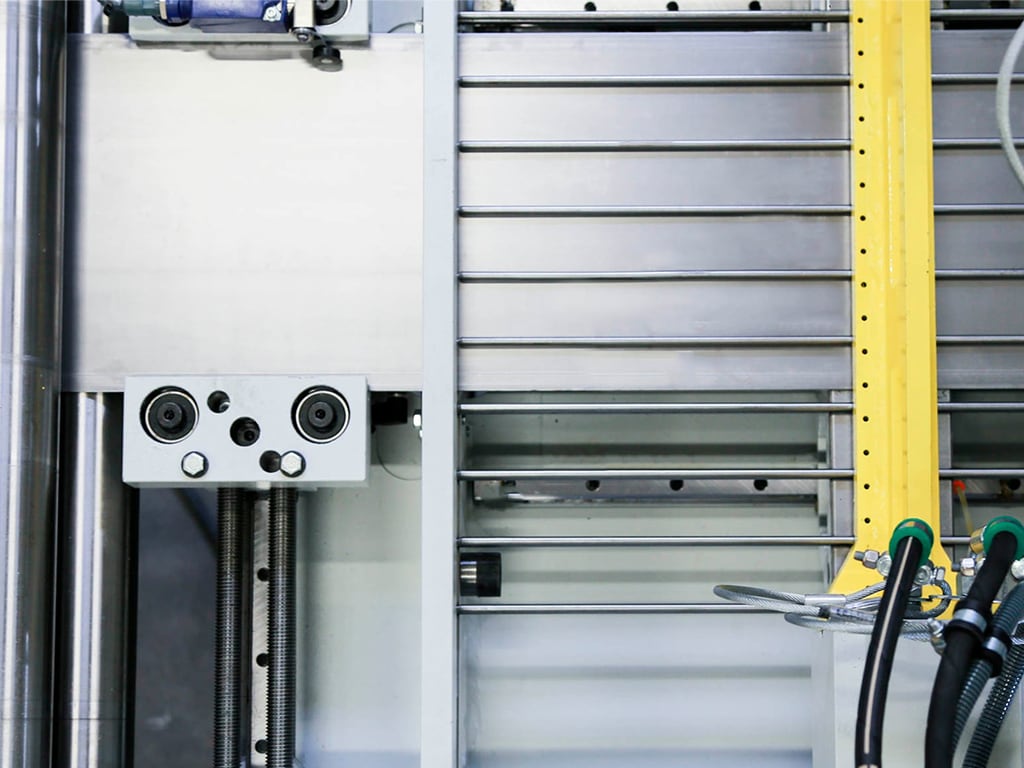 Feeders
The correct feeding of the different materials available on the market is at the core of the precision of Dalcos punching machines.
Tools
All Dalcos punching machines are fitted with
standard thick turret tool, which are affordable,
easily available on the market and produced by
many manufacturers!